Karl Mohr Audio-Yo
Canadian electronic music producer, composer, performer Karl Mohr creates evocative, moody, electronic songs with heavy beats, powerful vocals and dramatic, provocative lyrics.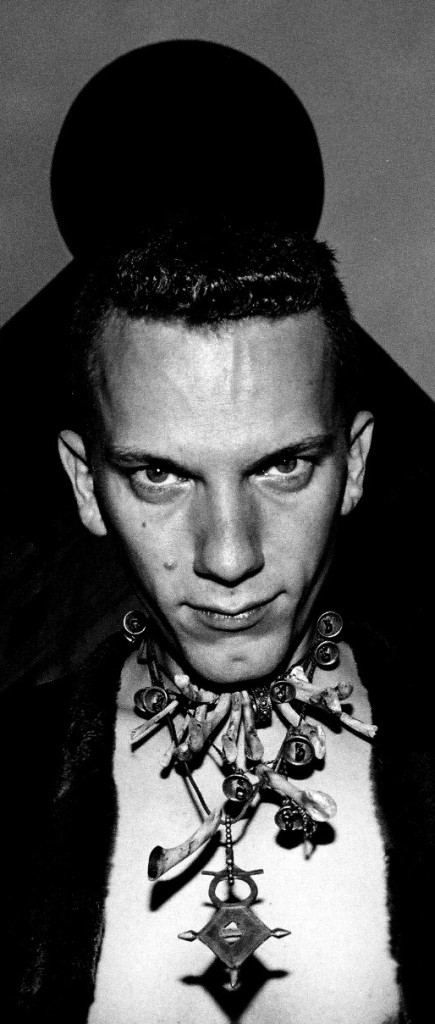 Since 1987, Mohr has been experimenting with the darker sides of electronic music and releasing compilations of his ground-breaking work on cassette, CD, vinyl and digitally. File his music under: darkwave, electronic, tech-house, goth, classical, ambient, experimental – certainly an artist who has explored a vast range of territory. He has been described by Neoist performance artist Istvan Kantor as an "electro-zombie aficionado".
One thread, difficult to pinpoint exactly with all the fracas, is Mohr's vocalizations which have been present from his first experiments in 1987; as influences he claims: Mick Jagger – his first obsession – Holly Johnson, Pete Burns, Marc Almond, Douglas McCarthy, Nivek (Ohgr) Ogre, Folke "Ledernacken" Jensen, Edward Ka-Spel, Andrew Eldritch and of course Peter Murphy. Despite accusations, Mohr was fairly clueless about David Bowie, Iggy Pop and Nick Cave until too late in his singing career.
In his initial period, Mohr was bringing many sounds under the Audio-Yo umbrella. Starting with his Blue Visions activity, he began splitting his efforts under various artist names. His currently active projects include Dead Red Velvet and Inner Space Voyage.
Mohr started his own one-page mail order cassette label in 1991, Positive Vibe Entrainment [sic], which carried through until 1998. Mohr was affiliated with the Calgary-based label Interdimensional Industries from 2001-2008, releasing CDs and vinyl projects, and being the mastering engineer on many projects for the label. Further releases resulted, 2004-2014, on his own Multibeat Records label.
His entire back-catalog is being curated and remastered for Tape Life Records.
Previous Albums
2004 – Tools For The Analog Revolution
2003 – Absent Without Leave
2001 – The Four Seasons 2117
2000 – Vereinsgasse
2000 – The End Of The Line
1998 – Be Careful What You Wish For
1997 – The Heck
Previous Singles
2000 – Unidentified Flying Object (CD/remix EP)
1993 – Famously Famished (cassette)
1989 – Neuralgia/Mindmovie (cassette)
Cassette Rarities
1998 – Standard Deviation Soundtrack
1997 – The Fall Seeds
1996 – Blackburst Generator
1995 – France
1994 – Exclusively Electronic Instrumental
1994 – Percussion's Underground Development (collaboration with Andrew DaCosta)
1994 – The Thrill Of Highway Eleven
1994 – The Four Seasons 2117 (original edit on limited edition cassette)
1993 – Fibre Optic Rockets
1993 – The Sky Is On Fire
1993 – Ripcore
1993 – Save Our Souls
1992 – Time
1992 – Rage
1992 – Foment Soundtrack
1992 – Empty Room Residence (collaboration with Robin Buckley)
1992 – Magnifying Glass
1992 – Confusion Man
1991 – Fear of Small Dogs
1991 – Mask Sessions
1991 – Set Your Sequencer For Stun
1990 – Wince Logic
1990 – The Doomhole Audiology
1989 – Pyrotechnics
1989 – You Are What You Eat
1988 – Wince
Videos
Karl Mohr performing at Bread & Circus with Istvan Kantor's Red Armband.