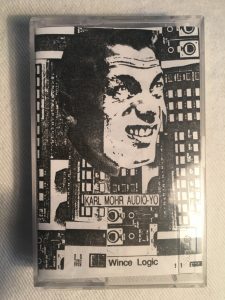 Since 1988, Karl Mohr has sold his prodigious music through various mail order operations of his own design. Since late 2014, Tape Life Records is re-releasing a curated subset of the Karl Mohr catalog in a new way.
While in Austria in 2001, Karl Mohr had a rear-view mirror glimpse of Canadian electronica and decided to start an experimental label called Multibeat Records. In essence, it consisted of a music review blog website featuring write-ups of some of the interesting submissions. Later, Mohr changed course and decided to use his record label exclusively to release his own projects. This was the first time Mohr attempted to establish a record label beyond DIY mail order flyers; he continued to build and develop the catalog until 2014.  Tape Life Records is the natural extension of Multibeat Records including a full-scale reissuing of the catalog, but carefully curating the very best works into sensible compilations.  Whereas Multibeat Records was concerned with archiving musical output, Tape Life Records is focusing on high-quality recordings to be consumed by actual people.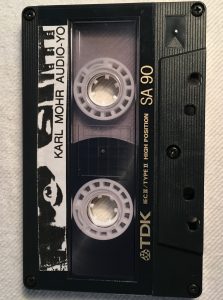 In the late 80s, back in the 'zine days, Karl Mohr, recording as Karl Mohr Audio-Yo, ran a little one-sheet mail order service called Positive Vibe Entrainment [sic]. PVE concerned itself with releasing DIY cassettes, merchandise and strange DIY curiosities. This, in the climate of other tape-label activity such as Shadow Canada and Bombshelter Productions.  At that time, the Canadian alternative music beacon, Brave New Waves on CBC Radio, featured a segment called 'Bag Of Tapes' where cassettes from across the country were explored – Mohr's connection to and subsequent airplay by host Brent Bambury was formative in his creation and dissemination of DIY music tapes.
While Mohr held out for a long time with the cassette medium, in 1997 he launched his first compact disc release, The Heck, and his cassette activity formally ended in 1999.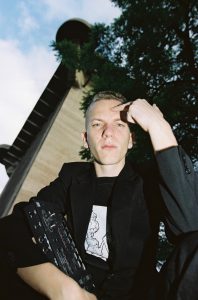 In 2001, Mohr found himself in Vienna, where leading-edge Austrian electronic music caused him to consider a Canadian record label in Vienna that could disseminate quality Canadian music in Europe. It was this idea that gave birth to Multibeat Records (and ultimately to Mohr's Multibeat Music publishing company). During this period, Interdimensional Industries took interest in Mohr's music and released two CDs and a vinyl 12″.
Having put out a strong call for experimental, electronic music, many recordings were submitted from all over the globe (including a strong Canadian contribution) and many reviews were written on that material. Despite the undeniable strength of the received material, Mohr realized that financial priority was in favor of continuing to release his own music via the modern formats. The label focused on Mohr's catalog and that of a few other friends and fellow band members.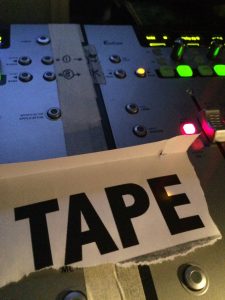 Wrangling for decades with a very extensive and genre-rich back-catalog, on Jan 15, 2015, Karl Mohr launched Tape Life Records to separate his music endeavors from his professional life at Multibeat Creative. Mohr has revisited every extant recording and has rebuilt/remastered his catalog with renewed resolve. His goal is to release his Karl Mohr Audio-Yo material – distilled now to eight albums of content, before the end of 2017. All other writing and recording has been put on hold to achieve this goal.
The Tape Life Records continues to revolve around a special dedication to guts, exploration and experimentation.
Charting the Progress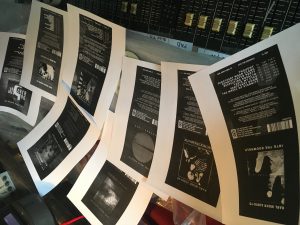 Tape Life Records is releasing a curated subset of the vast musical output of Karl Mohr. This includes his initial efforts as Karl Mohr Audio-Yo, his current projects: Dead Red Velvet, Blue Visions, Rex Ramsa, and upcoming releases as Inner Space Voyage and Continuum Sounds. The releases started rolling out during summer 2017. Much of Mohr's original cassette material from 1988-1998 is being included in the new catalog.
Whereas its predecessor Multibeat Records allowed for stretching out beyond Audio-Yo, Tape Life Records is bringing order to the chaos. While unveiling rare, unheard gems, many casualties are also being buried for good. While there is emphasis on polishing, every attempt is being made to preserve the original experimental energy and spirit in the recordings, and to release the albums in chronological order where possible.
New material is actively being worked on for Dead Red Velvet and Rex Ramsa projects.
Previous Incarnations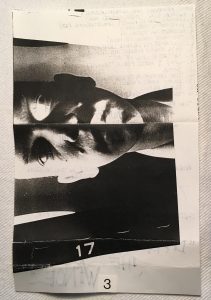 For those curious about the original Positive Vibe Entrainment [sic] and Multibeat Records releases from previous years, please contact Tape Life Records. Artist pages discographies list some of the original releases.
There are three albums from the Multibeat Records era that are still available for sale from CD Baby/iTunes.